The 50th reunion will be here before you know it, make plans, save the dates and be there. Everyone wants to see you!!
A note: The question seems to arise every time, why 2009 as a date, because it coincides with our Senior Homecoming which was in 1959, even though we graduated in 1960.
The first mailed notice is below.
<![if !vml]>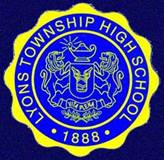 <![endif]>50th Reunion
LTHS Class of 1960
October 9/10/11, 2009
William Tell Holiday Inn
6201 West Joliet Road, Countryside, IL 60525
Fun, Events, and Conversation
Friday Night 7 pm-11 pm: Cash Bar, Snacks, Conversation, Registration
Saturday Homecoming Parade
School Tours
Corral get-to-gether
Football Game
Nap
Dinner, Open Bar, DJ Music, and Conversation**
Sunday Morning 10 am: Brunch
**Saturday night will include the cocktail hour, dinner with wine, DJ music, and 3-hour open bar (hotel policy), Grade School Group & Individual pictures
What You Should Do Now
Fill out and return the attached questionnaire by mail using the included postage-paid envelope, or by fax to 708-354-1081. Optional download from www.lths60.org & email return (preferred).
· In order to honor the privacy concerns of classmates, we have provided a box marked "OMIT" after each phone number and e-mail address that you can check if you don't want us to publish this information.
· The "Unpublished" personal data including birth date is always confidential.
Mailing address:
Class of 1960 Reunion Committee
176 Cascade Drive, Indian Head Park, IL 60525
Telephone: 708-246-1920 Home
e-mail:

jtp1960@sbcglobal.net
Help Us Save Money on Future Mailings
We don't have your current e-mail addresses. Since we contact 629 alumni, we can save $85 per 100 mailings if all of you will e-mail John Polacek at jtp1960@sbcglobal.net using the subject "Class emails" and include your first, last, and married names. Closer to the event time, many forms and information will be on our class website at www.lths60.org.
**************************
LTHS Class of 1960 Website
Memorabilia Needed!
Take a look at the amazing collection of LTHS memorabilia on our class website. You can find our complete senior TAB, reunion photos, grade school photos, historical items, casual snapshots, and much more.
We are making a big effort to complete this historical record. To make it easy for you, we will have a scanner on hand at the 50th reunion. Please bring whatever you have that would be useful for this purpose – we will scan it and return it to you on the spot!
We are looking for the following:
Memorabilia: Any printed matter from our high school days – dance cards, report cards, admission tickets, etc.
Pictures of You: Your favorite photos of yourself, at any age.
Casual Snapshots: Any identifiable snapshot of students or historical landmarks from our high school era.
Grade School Pictures: We are missing many class and group pictures from grade schools. Look at your grade school page on the LTHS60 website to see if materials you have would help us:
http://www.lths60.org/grade_school_photos.htm
In particular, we are missing one 7th grade class picture from McClure JHS. If you went there and have a 7th grade class photo, please check the web or contact me directly to see if it is one we don't already have: http://www.lths60.org/mcclure_7th_grade.htm
If so, bring it to the reunion.
Thanks,
John Shankland
shankland@bellsouth.net
321-837-1231