The former Oak School, the historic schoolhouse structure was built in 1929 and remains intact. When the school was purchased in 1976, ANS agreed not the change any of the building's exterior surfaces, a promise the Society has faithfully upheld. It remains as it did then, a charming sienna-brick schoolhouse that recalls an earlier time. Today, many former teachers, students, and parents still visit to reminisce about the former school and recall where the fishpond for kindergarten children used to be.

Oak School
555 North Kensington Avenue
LaGrange Park, IL

Oak School was K-8. Ogden Ave School feed into this building possibly from the 6th grade on.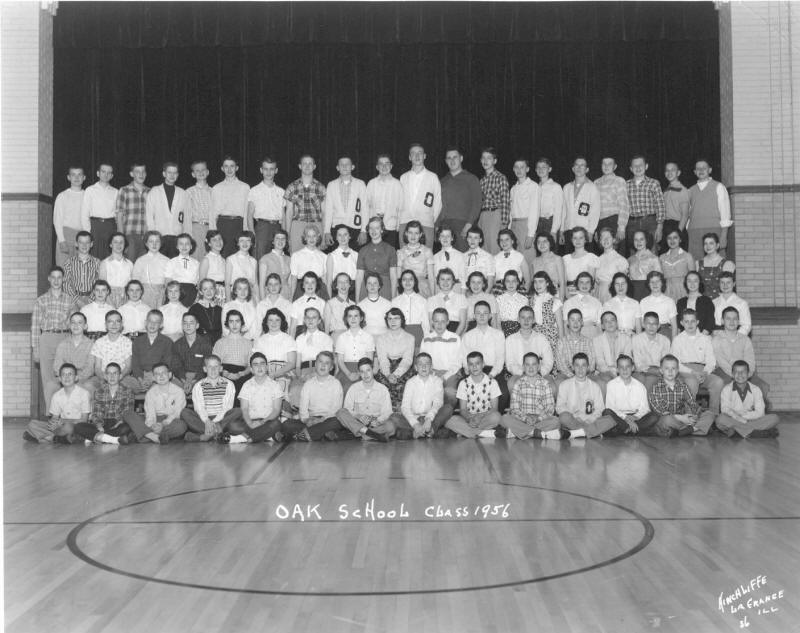 8th Grade Thanks to Chuck Liedtke
Names Thanks to Doug Wade, Sandra Walker and others
1st Row

2nd Row

3rd Row

4th Row

5th Row (top)

1

Richard
Haller

Jan Hapgood

Ron Palmer

John McGann

Terry Johnson

2

James Jasper

Francis Kruse

Susie Simon

Vicky Churchill

John
Sego

3

Kit Johnson

Ken Schmidt

Laurie Simon

Signe Anderson

Tom Frihart

4

Vasil Georgeff

Rob Ekroth

Carol Schoof

Joan Heiges

Roger Koopman

5

Armen Gulesarian

Pat Zikmund

Nancee McCabe

Sue Ball

Dick Rayner

6

Jim Downs

Shirley Devor

Anne Leavitt

Greta Champney

Tom Bertsch

7

Ron Moravec

Delores Miegel

Eva Wallin

Karen Kucera

Ed Svatik

8

Mayo Walcott

Karen McCellan

Judy Torres

Karen Larson

Don Burns

9

Randy Kloetzli

Sandra Schenatzki

Mary Ann Jankowski

Roberta Ledger

Chuck Liedtke

10

Don Eicher

Tom Nowicki

Nell Croft

Pat Howkinson

Andy Robertson

11

Kip Pohl

Dale Deason

Francine Willmore

Roberta Thomas

Doug Wade

12

Steve Cooper

Art Stange

Karen Smith

Hannah Harris

Ray Weaver

13

Tom Kott

Don Palmer

Nancy Nelson

Sandra Walker

John Rosenvold

14

Mike Williams

Scott Williams

Gretchen Haase

Carol Richner

Jim Curran

15

xxxxx

Mickey Brown

Pat Stephans

Mary Lou Baird

Stan Knapp

16

xxxxx

Phil Sticha

Judy Scheive

Carol Zeman

Ken Epperson

17

xxxxx

Bob Eyestone

Karen Wintermute

Lynn Hull

Jim Wade

18

xxxxx

xxxxx

Bonnie Lakaff

Nancy Droege

Jon Hardie

19

xxxxx

xxxxx

Susan McClary

Mary Ellen Petrone

Bill LeRoy

20

xxxxx

xxxxx

Nancy Hackman

Karen Klindera

Bruce Hindmarch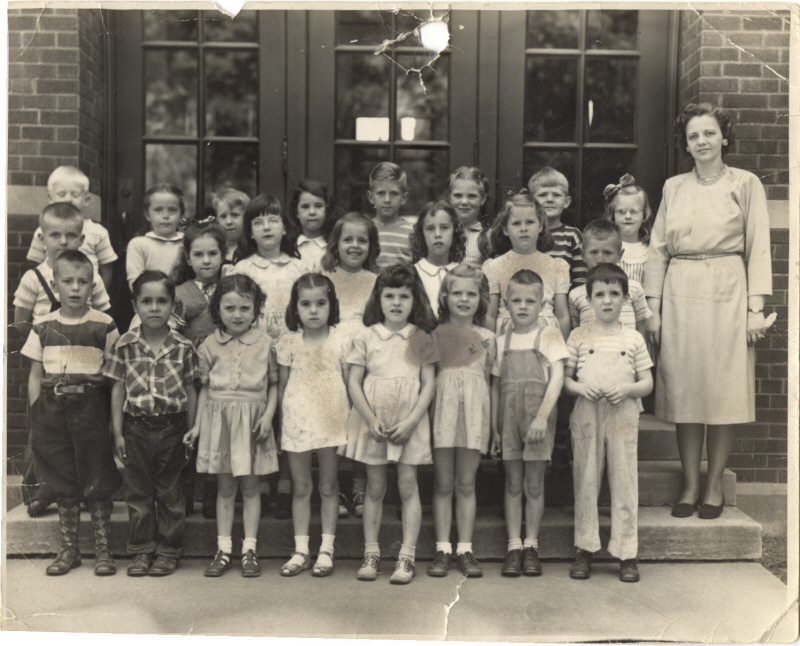 Afternoon Kindergarten(1948) Thanks to Chuck Liedtke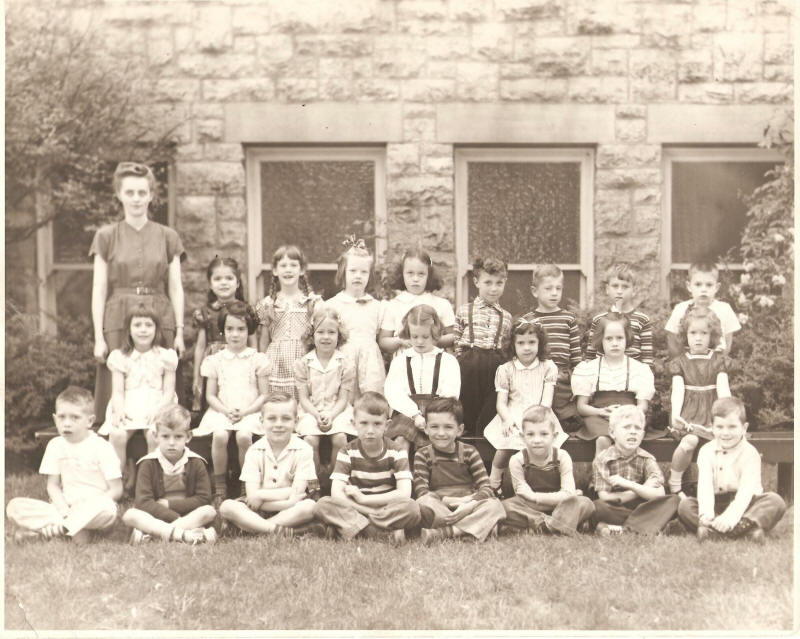 Morning Kindergarten - Thanks to Pat Howkinson
Back row: Mrs Horton, MariLou Baird, Karen Kucera, Pat Howkinson, Sandra Walker, Louie Cerrone, MayoWalcott, Kurt Hartrog. Mickey Brown
Middle Row: Susan Ball, Pat Zikmund, Merry Elmstrom, Peggy Hoppenson, Brenda Best, Nancy Droege, Nell Croft
Front Row: John Berend, Johnny Berman, Bobby Cleveland, Dean McDonald, Jerry Kirkpatrick, Bobby Grau, Danny Danielson, Tom Reilly
Absent: Charles Lampka, Warren McAllister, Donny Palmer, Ronny Palmer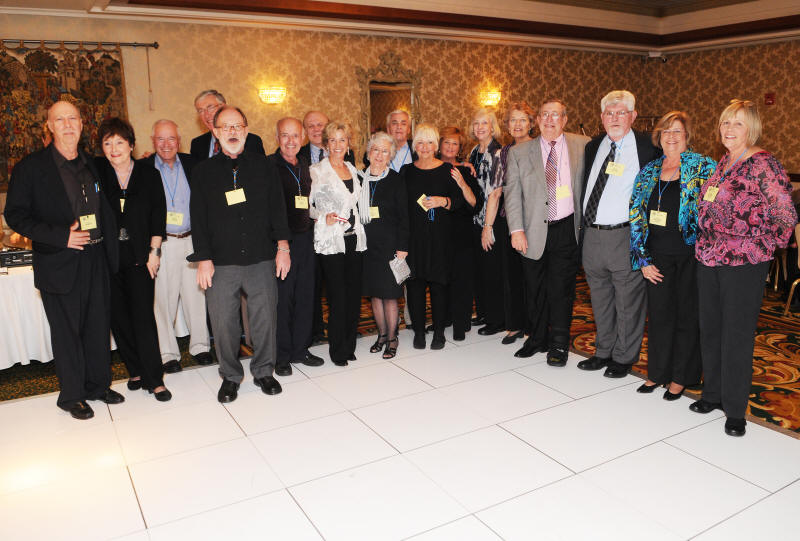 Oak School Group 50th Reunion LTHS 2009
The following people attended the 50th reunion from Oak School
Dale Deason, David Pratt, (part of the time) Kip Pohl, Don Eicher, Gretchen Haase Gerber, Roberta Thomas Edmonson, Carol Richner Liedtke, Chuck Liedtke, Rob Ekroth, Victoria Churchill Kilgore, Art Stange, Mayo Walcott, Doug Wade, Phil Sticha, Pat Howkinson, Karen Wintermute Stupegia, Bill Leroy, Ann Leavitt Allaman, Sandra Walker Scott, Vasil Georgeff, Thomas Frihart, Delores Miegel Harding